21st Swiss Juggling Convention Resume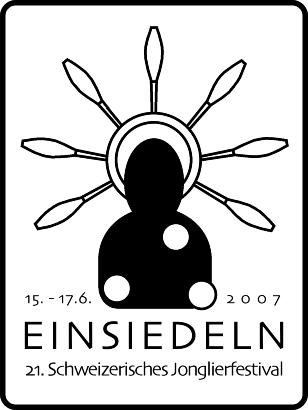 Resume.
Once more jugglers had the opportunity to meet and have a very nice week-end in a little town of Switzerland.
The place was ideal. A big gym to juggle, places outside to juggle, a dormitory at 80 meters, a place to eat at 10 meters from the gym and shops at less than 1 kilometer from the site.
The weather was excellent too. As usuall, the convention was quiet, many people juggled, but others just took a good time laying in the grass and taking sun.

The public show was as usual a nice moment.
Big thank you to the organisers for this beautiful convention, very well organised.
Old announcement of this convention

Reference Web Page : http://sjf2007.beejects.ch/en/home.html

Please tell me the mistakes I made, in order to help me maintaining a correct page.

---
Site map : www.juggling.ch ( index.html )

history.html

convention2007.html

---
Last update done the 20th of January 2008 by Bernard Gisin